Assisted Living Facilties
Assisted Living Facilities vary in size, appearances, and care level provided. However, almost all assisted living facilities provide many of the same services to assist their residents with activities of daily living. Harmony is available to help you navigate through hundreds of options to find the two or three safe and appropriate options that match all of the criteria your family desires in an assisted living facility. Most of all we're able to provide you with peace of mind that your loved one is taken care of by the best caregivers available. 
Basic Services Provided in most assisted living
Assistance with activities of daily living (dressing, eating, mobility, hygiene, bathing, toileting, telephone use, and shopping assistance)

Supervision and security 24/7

Easier access to medical services

Exercise and wellness programs
Harmony Approved Facilities
Each Facility we recommend meets our criteria of excellence. We have personally dropped in and researched each Assisted Living Facility in our network.
  FLORIDA ALF INFO
| | |
| --- | --- |
| FLORIDA SENIORS | 5.2m |
| WILL NEED LTC | 2/3 |
| BREVARD SENIORS | 108k |
| BREVARD ALFs | 143 |
| BREVARD BEDS | 3,777 |
  CALL US FIRST
(321) 241-0505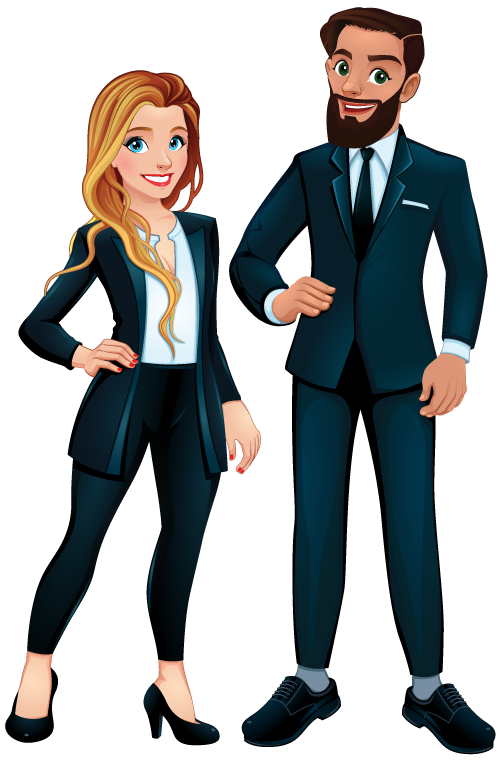 HARMONY APPROVED ASSISTED LIVING FACILITIES
Our Senior Living Advisors have been working in the elder care field for decades. We know the staff at our approved facilities and the care level each of them provides. If we would not feel comfortable having a member of our family move-in to a facility; we don't recommend that facility. We will only recommend safe and appropriate options for you or your loved one.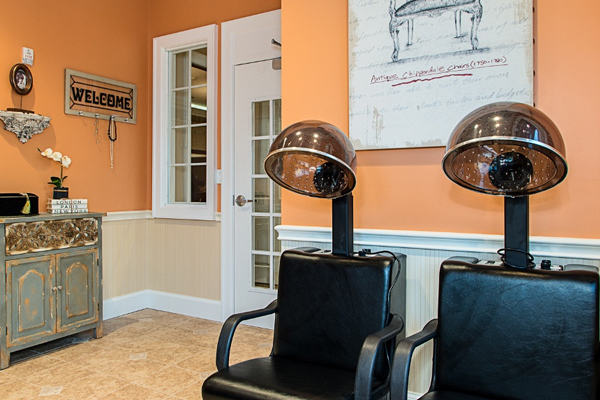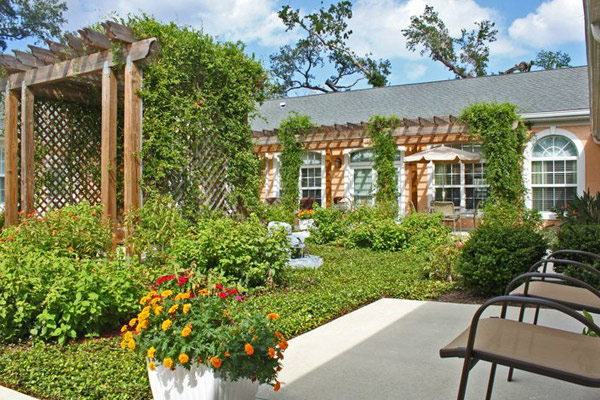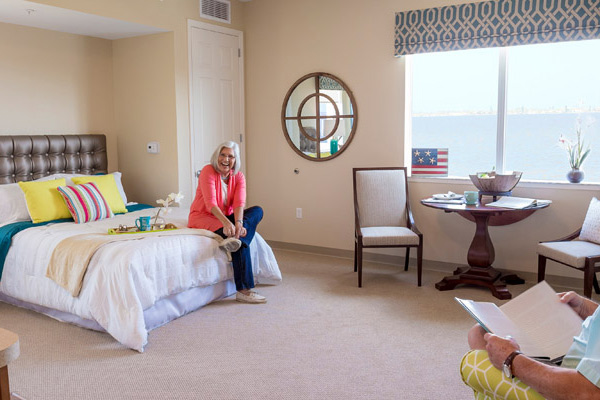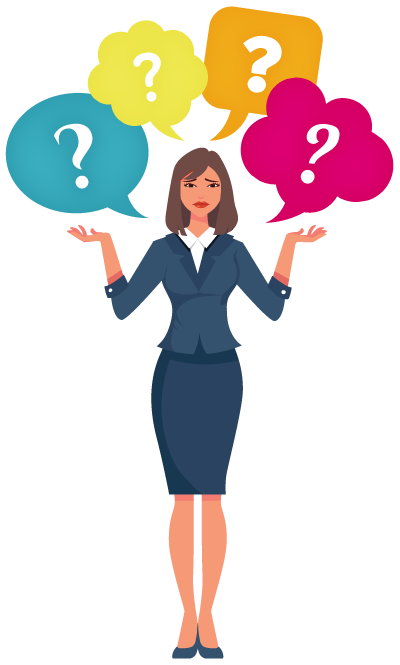 ASSISTED LIVING QUESTIONS.
HARMONY ANSWERS.
Q: What is assisted living?
Ask ten experts and you'll most likely get ten different answers. That's because assisted living facilities vary so much from facility to facility. It used to be the norm that once someone had to leave home for assistance the only option was a nursing home, but today, there is a wide range of senior living options that can help with activities of daily living and still let you or your loved one keep as much independence as possible. Facilities within the Harmony Senior Living Advisors network range from small care ALFs in residential neighborhoods to large high-rise communities.
Although the look and appearance varies, most assisted living facilities are dedicated to providing the same basic services to its residents. These long-term living arrangements are designed to assist seniors with help where they need it in dealing with activities of daily living. Care plans are created to help each resident based on their particular level of care.
Q: How is it different from a nursing home?
Assisted living facilities are designed to help its residents keep their independence for as long as possible, in a home or resort style atmosphere. Nursing homes, or skilled nursing facilities, are more of a hospital-like setting designed to follow strict orders from physicians and round-the-clock nursing care. The majority of skilled nursing residents are semi-private rooms.
Q: When is the right time for assisted living?
Making the decision to move a loved one into an assisted living facility can often be one of life's most difficult decisions. With the changes in the senior living industry it's within reach to find a facility that feels more like a 5-star resort than what's in the minds of most when thinking of an assisted living facility. We want to be able to show you all of the positive effects an assisted living facility will have on not only the life of your loved one, but on your stress levels as well.
Here are a few signs to look for to know that it might be time to look at assisted living as an option:
If you or your loved one is beginning to need assistance throughout the day with basic activities. Often times life can become a lot easier for everyone involved in an assisted living setting because staff are able to assist with as many of these activities as possible to make sure they are being completed in a safe manner.
One of the biggest causes of depression as we age is social isolation. Different styles of assisted living can provide as much or as little social interaction as desired. Moving in to an assisted living community is a chance to develop new friendships with other seniors who share similar life experiences.
It's time to enjoy the golden years. Living stress-free can be accomplished in assisted living facilities. There's no need to worry about to-do lists, home maintenance, forgetting medication, leaving the stove on, or who's going to prepare the next meal. Services are in place to make life easier for everyone involved.
Q: How much does it cost?
The average cost of assisted living in the state of Florida is around $3,500. This price can vary depending the level of care needed and the type of home you choose. To see how you or your loved one's current living expense compares to the cost assisted living please check out our comparison worksheet.
Q: How do I pay?
Most individuals will pay for assisted living through personal financial resources like a pension, social security, and savings. Many times, if these aren't available an individual will receive help from children or other family members. In some instances there may be a long-term care insurance policy in place that will help cover the expense of assisted living. We can usually find most clients a safe and appropriate assisted living facility within their budget requirements.
If these sources of money aren't available, many seniors who own their home are able to sell it and use the equity to pay for assisted living. Veterans and their spouses could also qualify for Veteran's Aid and Attendance, which covers a portion of assisted living. And for low income seniors, Medicaid's Assisted Living Waiver is an option.
Q: What is included?
Most assisted living communities will offer basic medical care and help with activities of daily living. These include dressing, eating, mobility, hygiene, assistance with bathing and toileting, shopping, and assisting with the telephone. The cost will usually include meals, supervision, housekeeping, laundry, transportation (depends on facility), social activities, exercise programs, and easier access to medical services.
Q: What do I need to bring?
Simplify. A successful transition can aided by establishing a familiar environment. It's okay to bring along the old, familiar recliner or couch, if that's what will make mom or dad feel at home in their new living arrangement. Make sure family pictures and a few important personal items are also kept to keep the new home familiar.
It's important to check with the chosen assisted living facility to see what will be provided by them and what should be moved by your family. Here's a good list to start with, but your Harmony Senior Living Advisor can help you with narrowing this down based on the new residence.
Bed
Sofa or chair
Coffee table
Lamp
Sheets, Pillow, & Bedding
Shower Curtain
Towels
Casual clothing
Pajamas
Sweater
Shoes
Socks
Slippers
Essentials
Formal (some facilities will have events that residents may want to dress up for)
Phone
Chargers
Television
Radio
Toiletries
Photographs
Wall Hangings
Books
Q: Are pets allowed?
The unconditional love a pet brings to our lives is something that our seniors don't want to end because they have to leave their home. The good news is a lot of assisted living facilities will accommodate our four-legged friends so you don't have to worry leaving them behind. In many instances, the facility will even help with some of the care that your companion requires.
Q: How do I know if I'm picking a safe facility?
If you go at this process alone it can be hard to determine what facility is safe and which ones are not. Other placement services might just send you a list of nearby facilities, but from an office across the country with no local knowledge. And there are some placement agencies that continue to place in facilities with bad track records knowing the risks involved.
Harmony Senior Living Advisors continually checks Agency for Health Care Administration (AHCA) survey results for deficiencies, we follow up with former clients about their experiences in Harmony Approved facilities, and we have personal relationships with each community in our network so we can address issues if they do arise.
Q: What is Harmony Senior Living Advisors?
We are your advocate. The healthcare field is large, and in many cases cumbersome. We help you navigate the system and work with all of your requirements to find you a safe and appropriate living option to call home for you or your loved one.
Q: How much does a Harmony Advisor cost to help me?
When we trust a facility to give our clients the best care available we obtain a contract to provide them with referrals. As a result, our service is absolutely free to families.
Q: Will I be charged more for using Harmony Senior Living?
Absolutely not. Furthermore, your advocate will be able negotiate your rates and show you options that will lower your cost.
Q: Why should I have Harmony Help?
We've worked in healthcare for many years and are able to navigate the system with speed and efficiency. From your very first step we will help you coordinate with doctors, hospitals, rehab facilities, home care, day care, elder law, and any other need you may have. Once everyone is ready, we will provide your family with personalized tours to appropriate facilities, help you negotiate rates, coordinate transportation and movers, and then make sure all of the promises are kept by the chosen facility.