Experts in Our Field(s)
Is there anyone so wise as to learn by the experience of others? -Voltaire
Harmony Care Network
Our team has been working in the senior care industry on the Space Coast for over a decade. We have a vast network of the best senior care professionals in each aspect of healthcare and senior planning industries.
It's important that you make Harmony your first call. We'll be able to get you started on the right foot, right away, and then keep you on a smooth track for the entire process. Senior Living transitions can be stressful and overwhelming for everyone involved. We do everything in our power to make sure some of that burden is lifted off your shoulders.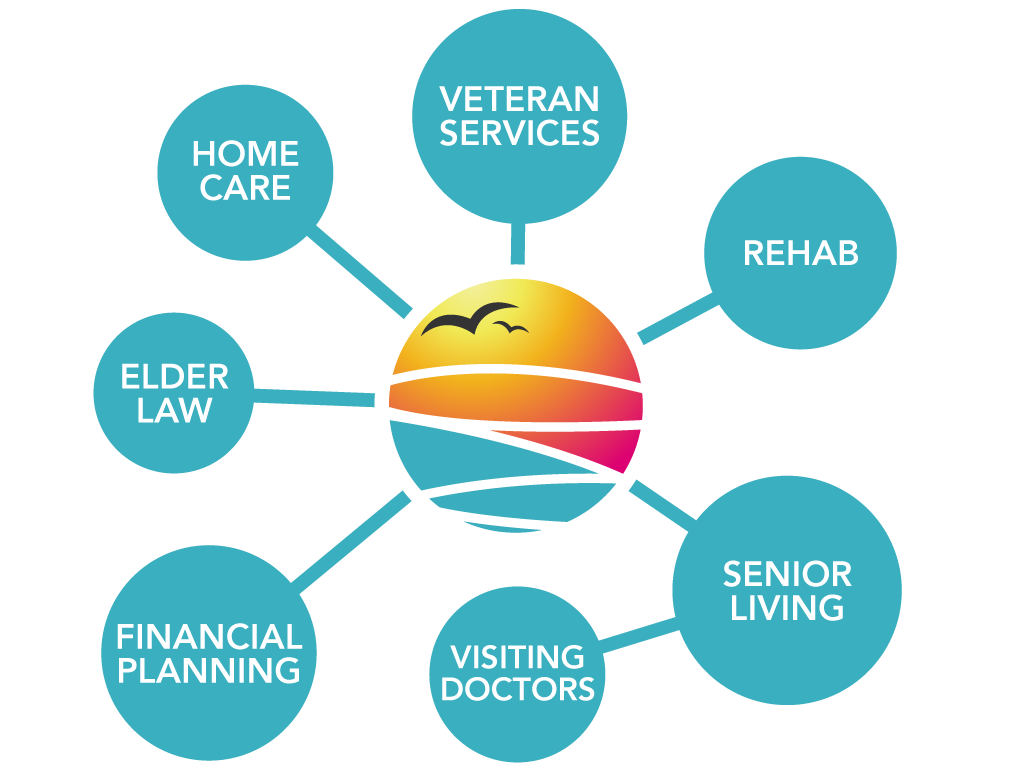 Why Harmony?
Because we're just getting started. We're looking for individuals to join our team that are as excited as we are to make sure the seniors in our community are finding the best possible care and living solutions available to them. It's our goal to shape the future of this industry. And we need to best on our team to make it happen.
Starting a career with Harmony Senior Living Advisors is your chance to get in with a company that is growing rapidly and genuinely committed to helping the seniors in our community.
Visiting Physicians
House Calls from a medical practitioner was ordinary practice during the good old days. But now, it seems to surprise most of our clients when they hear the practice can still be found. Harmony has great relationships, with great physicians, who don't mind seeing their patients in their home or the senior living facility they live in. These medical leaders are available to assess your home environment, the role and safety of both the patient and caregiver, in order to help you come to a decision on your senior living options.
Skilled Nursing and Rehab
Whether you are looking for a long-term care skilled nursing facility or a rehabilitation option because you're being discharged from the hospital, we will know the best options to provide to your family. Harmony can show you the pros and cons of all the different options in your area so you and your family can make an informed decision.
Veteran Services
If you are a wartime Veteran or the spouse of a Veteran that needs help with Activities of Daily Living, you are most likely eligible for Aid and Attendance benefits through the VA. Harmony Senior Living Advisors will be able to walk you through the eligibility requirements and help you go complete the process of applying to the program.
We have personal relationships with the serviceman at the VA and can often times help you get through this process more quickly than if you go at it alone.
Home Care
What is the difference between home health care and private duty home care? What will my insurance pay? Who is the best home care company that specializes in lymphedema therapy? Our Senior Living Advisors will be able to answer the questions you have when faced with making a home care decision. We're able to hold your hand through the process of finding in home care whether you're at your personal residence or an assisted living facility.
Elder Law
Over the years, we have developed relationships with the best elder law attorneys in our area. We have attorneys that are willing to sit down with your family and develop a plan to protect your family and assets. With the complex laws surrounding medicaid eligibility and asset protection, it is important that you have an expert to guide you through the process. We have the experts for you.
Financial Planning
When dealing with the reality of seeking a long-term care option, one of the first things you will ask yourself is how your family will be funding this new expense. Financial Planners that are experts in elder finances are able to show you what options are available.